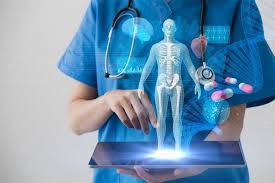 Distance learning is a process of distance and interactive communication between students and teachers using the purpose, content, methods, means of promotion and Internet technologies of the educational process. In the modern information age and pandemic, it is important to form a distance learning system in higher education institutions.
According to the order of the Minister of Higher and Secondary Specialized Education of March 27, 2020 "On the introduction of distance learning in higher educational institutions", the existing universities of the country have distance learning technology.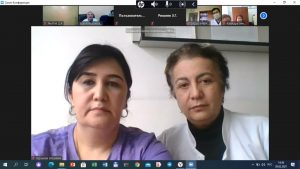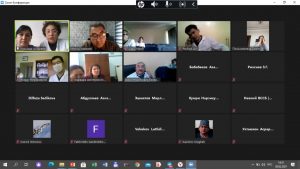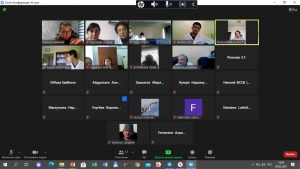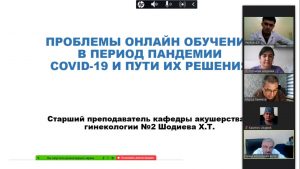 At the XVI International Conference "DISTANCE EDUCATION IN MEDICINE", organized on February 19-20, 2021 at the ZOOM site at the Tashkent Medical Academy, employees of the Department of Obstetrics and Gynecology No. 2.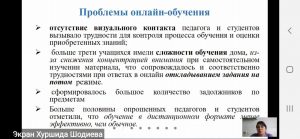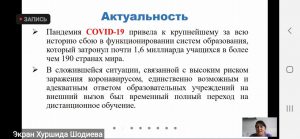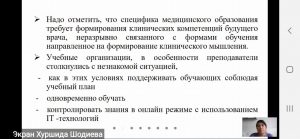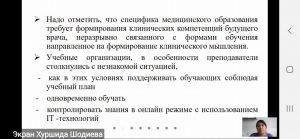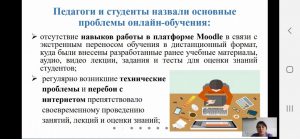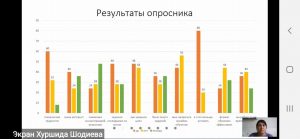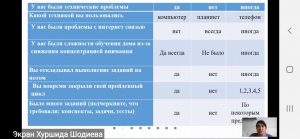 The senior lecturer of the department, Shodieva Khurshida Tukhtasinovna, in her lecture "Problems of online learning in the era of the COVID-19 pandemic and ways to solve them", conducted a survey among students. The main ones are technical problems, lack of visual contact, an increase in the number of debtor students as a result of untimely assignments.
At the end of the lecture, interesting questions were asked, the speaker fully answered, suggestions were made.