With the purpose of maintenance of realization of the Decree of the President of Republic Uzbekistan "About successive continuation of reforms in system of public health services and creation of necessary conditions for improvement of professional skill of medical shots". (PF-6221 05.05.2021) in the life of our chair is conducted a number of activities. The collective of subdepartment of obstetrics and gynecology ¹2 TMA under the direction of the chief of subdepartment, professor Najmutdinov D.K. took active part in II International Congress "Child and mother health" which passes on October 21-24 in Antalya (Turkey). This International Congress on Maternal, Fetal and Child Health in Pandemic Conditions discusses topical health problems in women of childbearing age, state of health of fetus and child, as well as peculiarities of the course of COVID-19 and its complications in these women.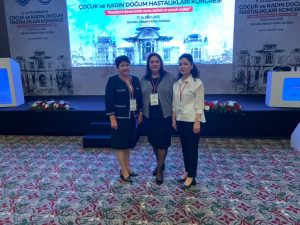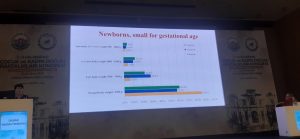 In this regard, the head of department, professorNajmutdinova D.K. made a report on "Features of the course of pregnancy, childbirth and neonatal period in women who had COVID-19". This report, which highlighted current problems of obstetrics and neonatology in the context of the pandemic, noted that more severe forms of COVID-19 are seen in women with somatic diseases with various complications in the mother and child. There was a tendency for an increased incidence of cardiovascular complications in these women in the 1st trimester of pregnancy, while respiratory failure and vascular thrombosis were recorded more frequently in the 3rd trimester.
The participants in II International Congress "Child and mother health" were very impressed, where they exchanged views and information with our foreign colleagues and made plans and suggestions for the future.